The Vampire Diaries is an American supernatural–fantasy horror/drama television series developed by Kevin Williamson & Julie Plec, based on the book series of the same name by L. J. Smith. The series follows the life of 17-year old Elena Gilbert (Nina Dobrev), who falls in love with a centuries old vampire named Stefan Salvatore (Paul Wesley) and his brother Damon Salvatore (Ian Somerhalder), also a vampire. As a result, this draws Elena and her friends into the supernatural world of Mystic Falls, where it is plagued by vampires, werewolves, witches, doppelgängers and Original Vampires.
The series is a mix of teen drama and the supernatural. When The Vampire Diaries premiered on The CW Television Network, on September 10, 2009, it attracted the largest audience of any series since the network began in 2006. Due to strong ratings, products related to this series are also sold out more than ever. Here we will take a look at top 7 Vampire Diaries hoodies that are said to be best-sellers recently:
Vampire Diaries Hoodies – Damon and Elena first dance
The chemistry between Elena and Damon became undeniable to viewers in season 1's "Miss Mystic Falls." Stefan stood Elena up at the Miss Mystic Falls pageant after becoming consumed by bloodlust, but Damon saved the day by taking his brother's place and accompanying Elena as her escort. Damon and Elena's first dance together was one of the couple's most significant moments. Neither participant could take their eyes off each other, evidencing their passionate connection.
In case you are looking for a Hoodies that is inspired by the relationship between Damon and Elena, you definitely cannot miss this one.
Hoodie design in many different sizes, the highlight of this shirt is Damon and Elena's first dance together picture.
Vampire Diaries Hoodies – I'm sired to Klaus
Before fans saw Klaus Mikaelson in the flesh on The Vampire Diaries, his reputation preceded him. He was the Original vampire all other vampires feared. While he was just one of the Original siblings, his rage, his ruthlessness, and his complete and utter lack of mercy had turned him into the stuff of legends. Then he finally revealed himself and The Vampire Diaries universe was never the same again. In Klaus, viewers got a villain so complex and unpredictable that he quickly became a fan favorite, along with his older brother Elijah and his younger sister Rebekah. In The Vampire Diaries spinoff, The Originals, fans had the chance to spend even more time with this powerful but damaged character.
This hoodie inspired by Klaus Mikaelson, but this time taking on a different model where black is the main color without a mix of one color. Any other color, this is the 'I'm sired to Klaus' which is also very popular.
Vampire Diaries Hoodies – Klaus and Caroline
Caroline Forbes and Klaus Mikaelson had a passionate and almost forbidden romance in The Vampire Diaries that made them one of the show's most popular pairings. The two shared their first scene in season 3 and their instant chemistry and sexual tension were immediately evident. It made many fans hope to see them reunite once Klaus left. Ultimately, Caroline married Stefan Salvatore in season 8 before Klaus' death in The Originals. Still, Caroline shared several scenes that highlighted their connection and made many fans devoted shippers.
The bond between Klaus Mikaelson and Caroline Forbes is easily one of the most compelling on The Vampire Diaries. They didn't get nearly the amount of screen time together as the show's main romances but they still had so many great moments, and this hoodie is one among.
Vampire Diaries Hoodies – Stefan and Damon in suits
Everyone lovessss to argue about Damon and Elena vs. Stefan and Elena on The Vampire Diaries. But honestly, I think we're ignoring the real relationship of the show: and that's Damon and Stefan. Played by Paul Wesley, Stefan burst into Elena's life after saving her from a car accident. The pair quickly bonded and, despite a few bumps in the road, Elena and Stefan formed a romantic relationship. Though Damon increasingly developed feelings for Elena across those same episodes, he either kept the extent of them buried. Damon continued helping to reunite them, even at the expense of his own happiness. And, by the end of The Vampire Diaries season 3, Elena accepted that she had feelings for Damon, but still ultimately chose to be with Stefan.
This Hoodie in general as it is based on an imitation of this film, even the main colors of grey and black are featured in combination.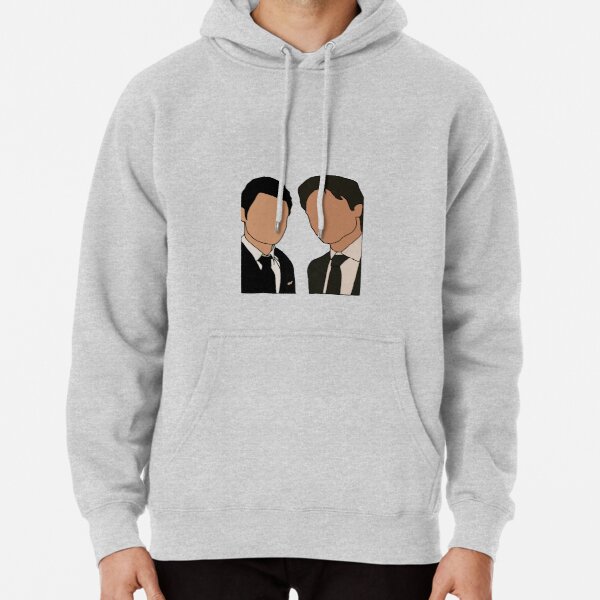 Vampire Diaries Hoodies – Klaus and Caroline dance
The Mikaelson family hosted a dazzling ball to celebrate their reunion in season 3 and Caroline was Klaus' guest of honor. The hybrid gifted her a stunning blue gown and they shared sizzling chemistry during their dance scenes.
Caroline stands up to Klaus in Season 3's "Dangerous Liaisons," though this only makes the Original desire her more. When Caroline returns home, she finds a hand-drawn picture of herself from Klaus, with a note from the hybrid thanking her for her honesty.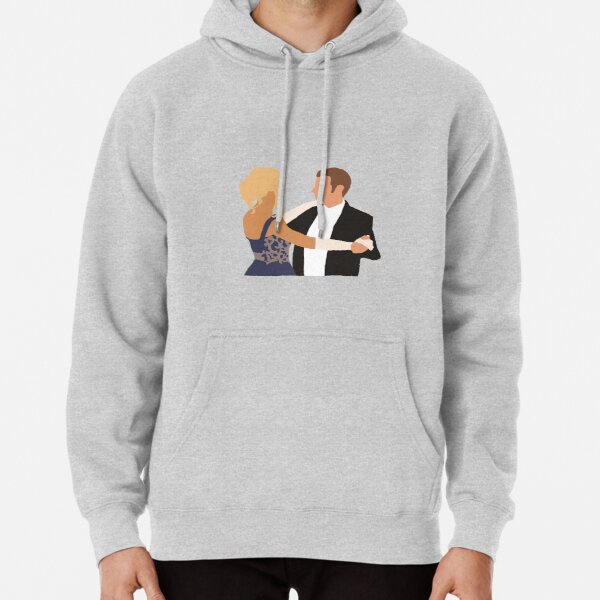 Vampire Diaries Hoodies – 1864 Salvatore Brothers
In the pilot episode, fans were quickly introduced to the main cast and the backbone of the storyline. It was a few months after Elena and Jeremy Gilbert's parents were taken out in a tragic road crash, with only Elena surviving the crash. As it was later revealed, it was Stefan, a vampire, and who was unknown to her, who saved her life. The siblings were busy coping with their grief but still attended school. At school is where Elena found herself drawn to a new handsome and mysterious student, Stefan Salvatore, unaware that he was a 162-year old vampire. Stefan was therefore introduced to fans as a charming, sweet and handsome vampire.
Producers also used the pilot episode to introduce us to the second Salvatore, Damon. His first appearance was scary, portraying him as a vampire with the ability to attract crows, appearing from thin air, and producing fog. Fans were petrified by him. While they made interesting appearances in season one, the Salvatore brothers had a life before then, and part of it was down-right wicked.
Vampire Diaries Hoodies – See Stefan, even the bear knew
After discovering Bonnie's still alive, Damon keeps her teddy bear with him. He and Alaric find Stefan's current issue with Caroline particularly amusing, because everyone, except him, could tell that Caroline was in love with Stefan.
Damon starts talking through the teddy bear and says, "I saw that coming from a mile away and my brain's made of cotton!" Alaric even chimes in and says, "See Stefan? Even the bear knew." Stefan gets so angry that he kicks Bonnie's bear across the field.
These above are the top 7 hoodies that fans of Vampire Diaries want to own the most. If you are a huge fan of this series, don't hesitate to bring one of these above attractive products from our store.